Coffee time..... have coffee in hand. Thinking about a cinnamon bun. How many calories does that have,ugh, I will need to work on a healthier lower calorie one. I great weekend project for me.
saw a video and TV show on Gadgets. So I thought a gadget question was in store.
What are your top five Favorite Kitchen Gadgets?
for me these are used daily:
1. Silicone baking mats
2. Silicone Spatula, the one with the curved spoon like end.
3. A good serrated knife
4. kitchen shears
5. collapsible silicone measuring cups
Visit
One 2 Try
,
Hearts Make Family
or
Midday Escapades
to link up for Friday Follow
This weeks FF sponsor is: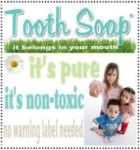 Visit
An Island Life
for more Aloha Friday